PREMIER SELECT Colostrum Supplement: Horse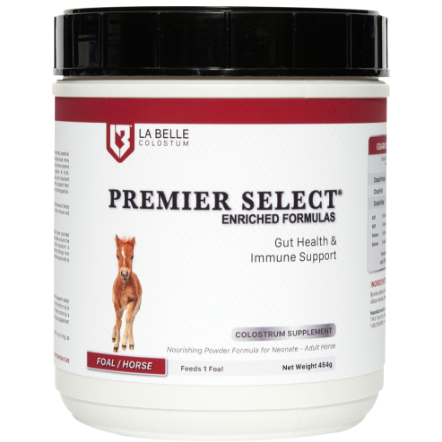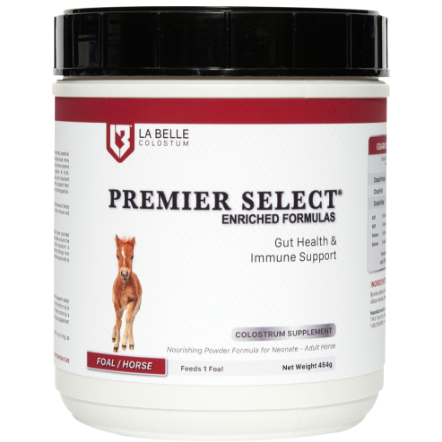 PREMIER SELECT Colostrum Supplement: Horse
Powered by La Belle ® Colostrum
Supports horses immune and digestive systems by delivering La Belle Colostrum into the gastrointestinal tract. Colostrum also transfers essential, high quality, protein, fat, energy, and other nutrients to horses that have received poor, insufficient or no colostrum at all. Use as a colostral support at birth or as a nutritional supplement for mature horses.
454 gram tub, feeds 1 foul
Easy to Mix and Feed.